HP OMEN Challenge


HP wanted to launch their new laptop, the HP OMEN into the gaming community in a way that would make them credible. The laptop is designed specifically for gamers, who care most about battling and victory, so we created a way for the new product to be at the heart of a whole new competition hosted by HP.

We invented the HP OMEN Challenge. Working with the streaming channel Twitch and the game SMITE, we made a live interactive gaming event, where viewers could vote to test the gamers throughout a three round game of SMITE. Each of the 'tortures' were devised to test the gamers' concentration and skill, as well as many different features of the laptop.
Highlights
Watch the highlights from the 4 hour show here:






The Event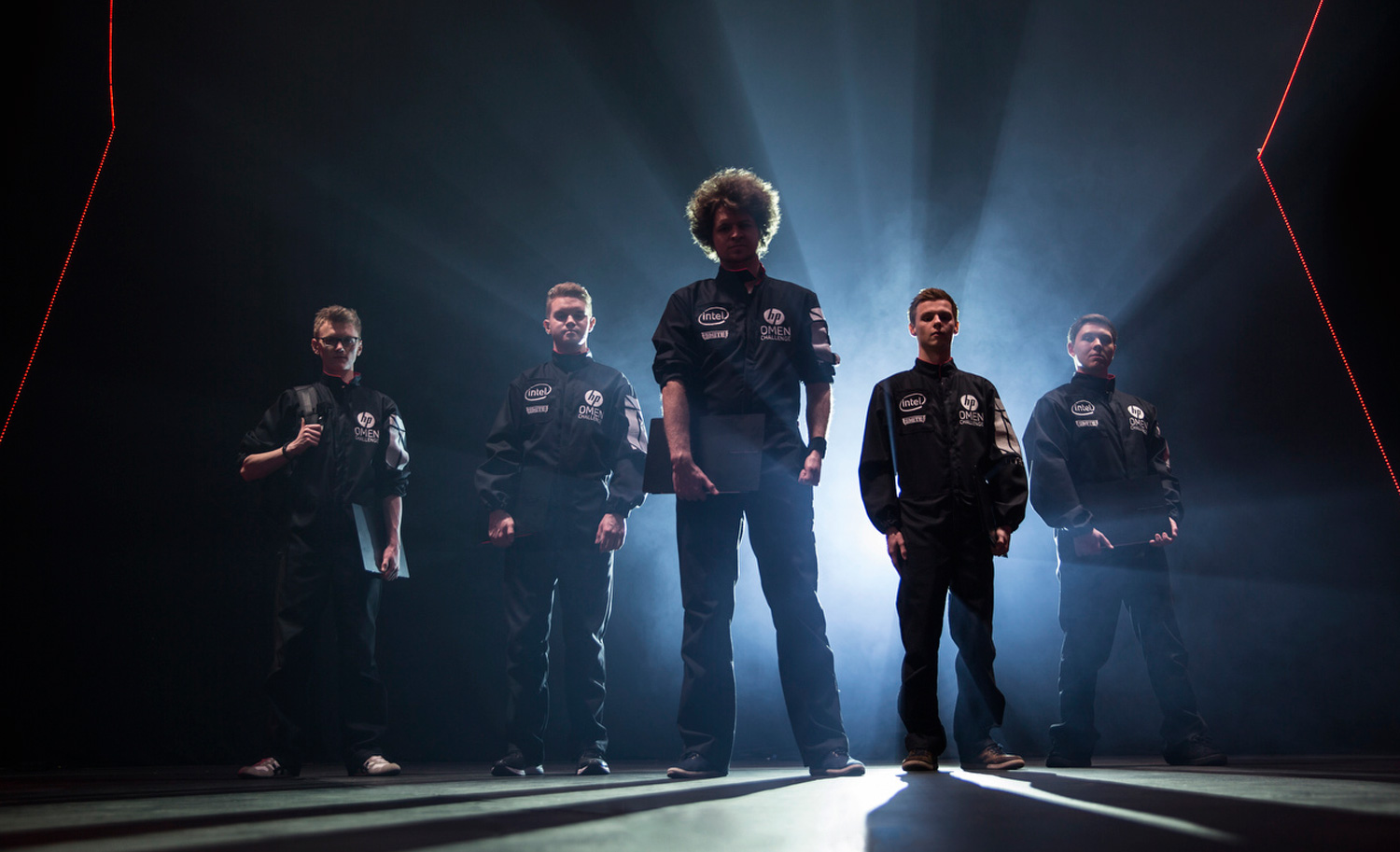 We devised torture tests to challenge the gamers' concentration and skill, as well as the laptop's features. Every torture was derived from the powers of the gods of SMITE, so the viewers at home played god themselves, inflicting lightening strikes, death gaze, sonic booms and even a call from the gamers' mums.
Viewers could participate by voting for their favourite one using the chat bar on Twitch.
Social

We used well repected YouTube gaming influencers to push out content and generate hype before, during and after the event to drum up viewership.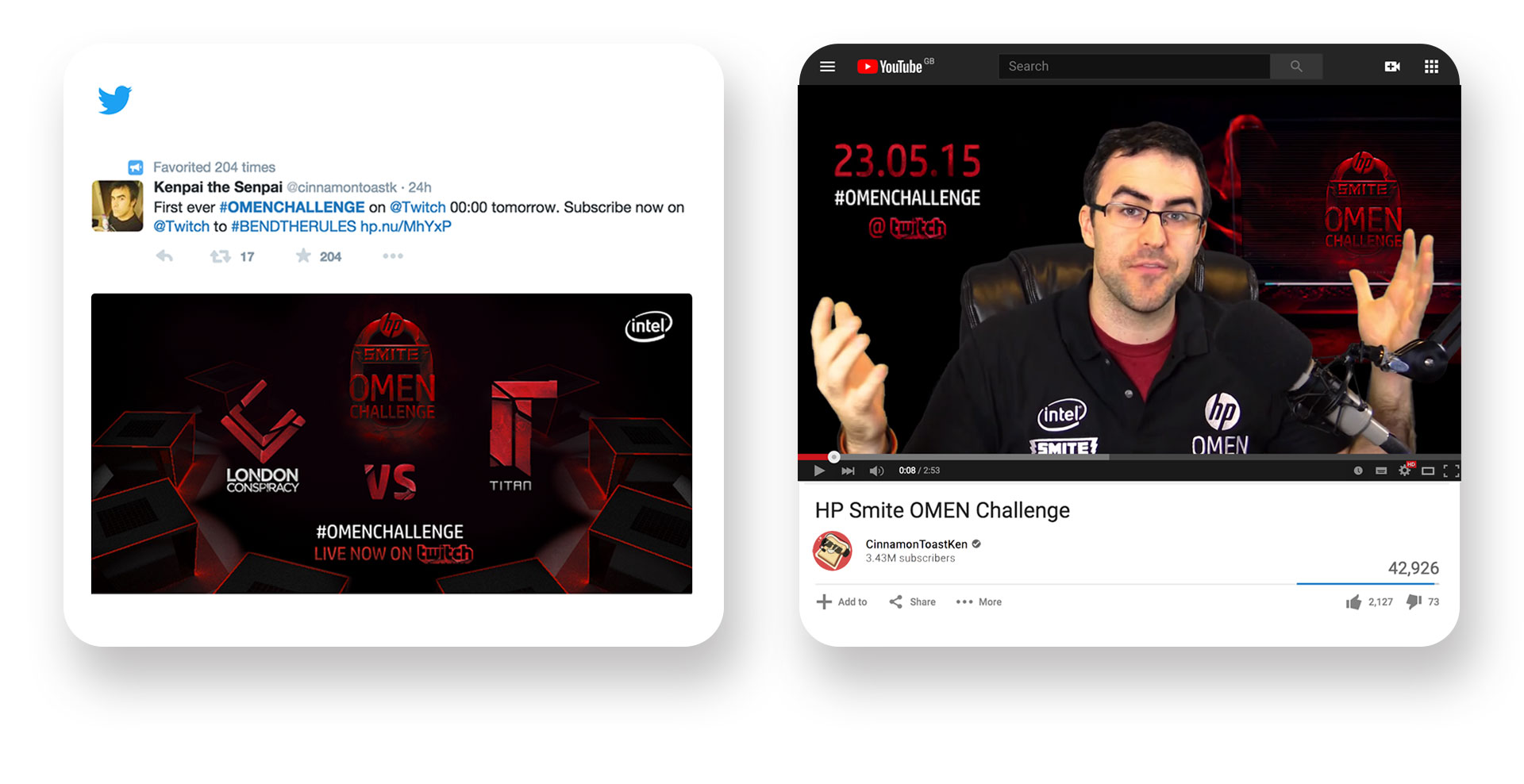 The winners of the Omen Challenge even received their own trophy presented at the end of the show. Since our launch of the Omen Challenge in 2015, the tournament has grown and evolved year after year, building a fan base of over 23 million gamers.